Ahh millennials.  Just the mention of the term and some people think "lazy" or "spoiled" or "entitled" among some of the more "colorful" terms to identify them.  After all, this group (between the ages of 19 and 38 as of 2018) appears to have it all yet don't seem to be thankful for much of it.
But you'd be wrong to say that they are lazy or spoiled.  Sure there are some who are, but for the most part they just have a different outlook on life.  They don't like the 9-5 living for the weekends style of life. Many of them don't want a large house, white picket fence and 2.2 kids.  Eventually yes, but so many want to live life, not live for work, live for the weekends, live for family vacations once a year. In short, they don't want their parents life.
But there are things they do like.  For one, many millennials see an RV as more than just a vehicle to take to the campground for a weekend.  Many are embracing the RV life and are living their RV life to the fullest.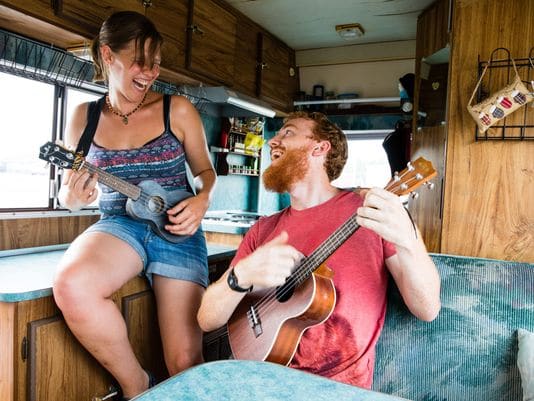 And many new RVs are designed with this demographic in mind.  App connected RVs are seeing a spike in sales, while manufacturers are beginning to build them with more features that this younger crowd is looking for.
For example, millenials are looking for smaller or lighter RVs that can be towed by an SUV as opposed to a large pickup truck.  Some prefer the smaller Class "B" motorhomes (or campervans) as opposed to the larger Class "A"s you typically see their older parents in.
Further, Millennials are learning that they can both live and work in their RV while also raising (and optionally home schooling) their children.  Things that were not available before widely available public internet.
But there are more economic reasons for the RV manufacturers to embrace Millenials and not shun them.
Millennials account for 27.5% of Canada's total population – that is over 10 million Canadian citizens.  They spend over $13 billion per year on "fast moving goods".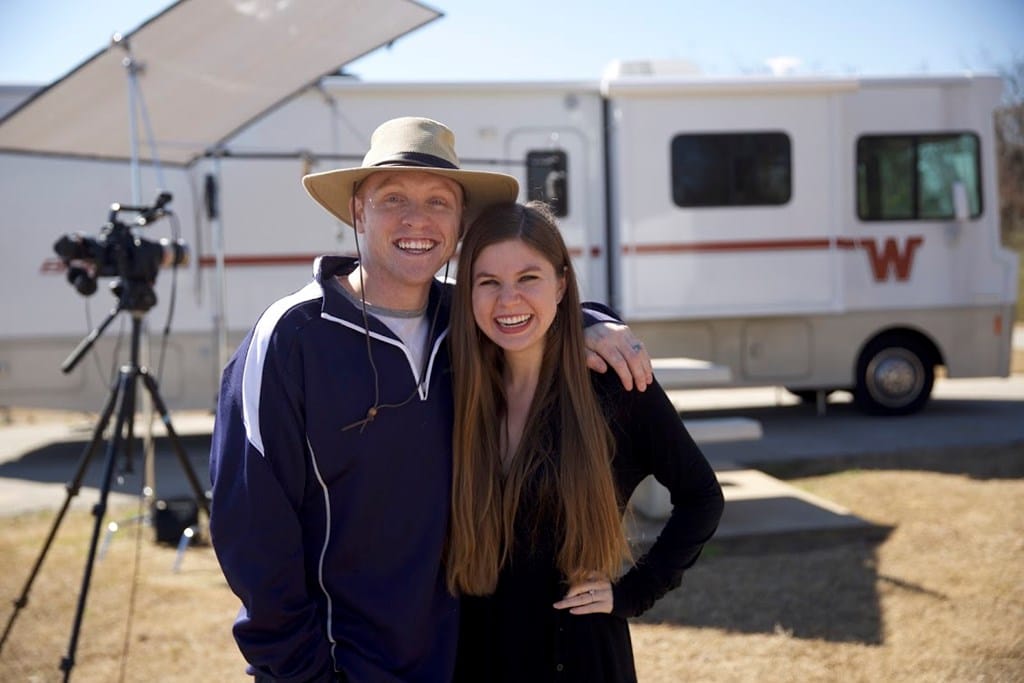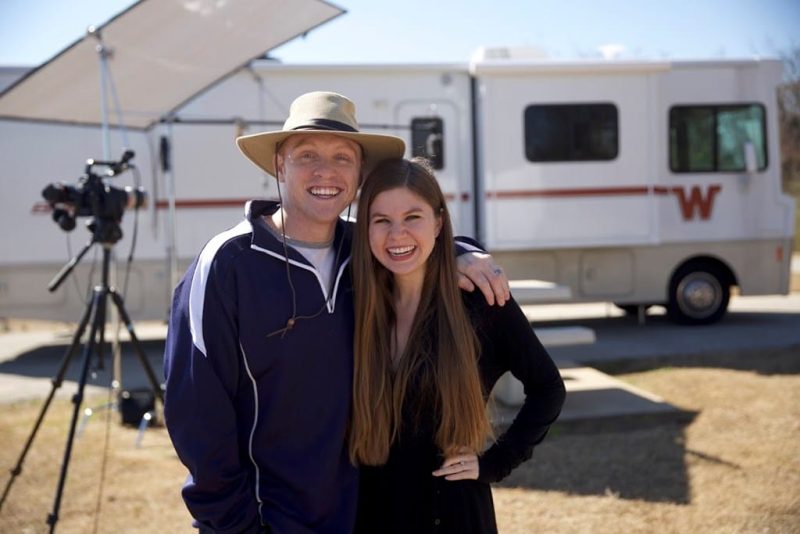 Millennials also travel 30% more than previous generations and view vacations as a way of life, not a treat.  And there is a growing segment of Millennials who would rather own or rent an RV to travel, than take long expensive foreign trips.  According to the 2017 North American Camping Survey from KOA, millennials make up 38 percent of campers.  
Recently, organizers of the Ottawa RV Expo and Sale — which just wrapped up  Feb. 10 at Ottawa's EY Centre — said they're seeing more and more millennials coming to their shows to buy or rent RVs.
Exhibit's show director, Natalie Conway said that the RV lifestyle is "definitely attracting a younger audience, such as your millennials and your Instagrammers and your influencers." she goes on to say. "They're really driving the changing landscape of how RVing is today."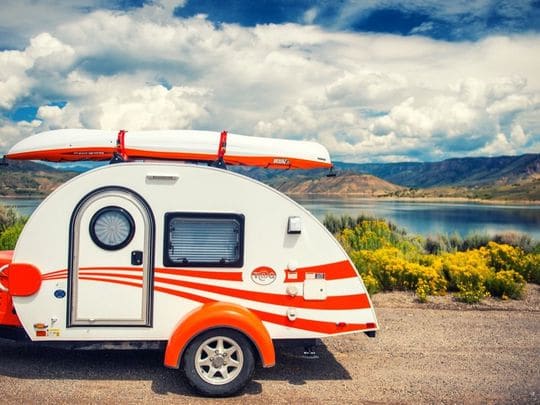 Why are Millennials buying RVs?
One of the biggest reasons that some millennials are moving into RV living full time is the cost.  It's much cheaper to buy even a higher end RV than a home in most places. It takes years to save for a downpayment  for a mortgage, whereas it's much easier to qualify for an RV loan in many cases.

Millennials that wish to can work from almost anywhere.  Many RV parks nowadays have free WiFi. while in some cases it can be frustrating.  But even if they have poor WiFi most people have cell phones they can easily connect to a computer and be online in seconds.

Many Millennials want to experience their travel now, not when they are retired.  They believe that life is meant to be enjoyed. They aren't planning on wasting life working, they are going to enjoy every moment of it.

Some Millennials like living like nomads.  There is an appeal to owning very little. Being able to wake up in the morning and say "where to next" instead of having to trudge into an office day after day.  They get to experience life now, rather than waiting.
So before you go on discounting how much of an impact millennials will have on your life consider this:  As RV manufacturers jump on this wave, expect to see more options targeted to this audience. Things like built in WiFi hotspots, tighter integration with smartphones and apps (we are already seeing this in some models – manufacturers providing apps for certain RV controls), and more things designed to help make it easier for millennials who want to work and play in their RVs full time.