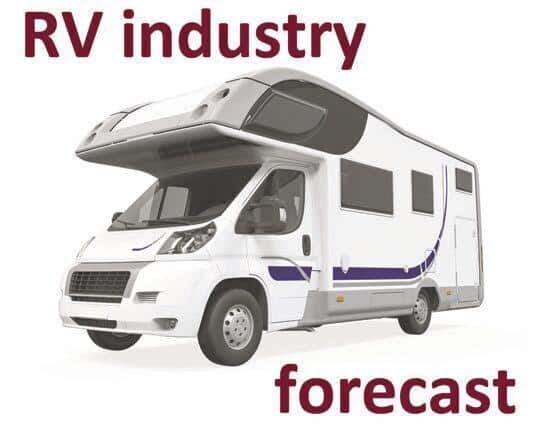 RV shipments are expected to surpass 400,000 wholesale units by the end of the year and continued growth in the industry is expected to occur in 2021.
The RV Industry Association announced Monday that its Fall 2020 RV RoadSigns forecast prepared by ITR Economics, predicts wholesale shipments of RV in 2021 will grow to more than 500,000 units.
The information in the RVIA's news release includes, "The new projection sees this year's total shipments ranging between 414,200 and 434,500 units with the most likely 2020 year-end shipment total being 424,400 units, representing a 4.5% gain over the 406,070 units shipped in 2019 and overcoming a nearly two-month RV industry shutdown due to the COVID-19 pandemic. Initial estimates for 2021 range from 494,400 to 519,900 units with a most likely outcome of 507,200 units, a 19.5% increase over 2020."
The 507,200 units projected for 2021 would represent the best annual total on record for the RV industry, eclipsing the 504,600 units shipped in 2017. The projected 424,400 units this year would be the fourth-best annual total on record, according to the RVIA.
Towable RV shipments are anticipated to reach 383,900 units in 2020 and 452,500 units in 2021. Motorhome shipments are projected to finish at 40,500 units in 2020 and 54,700 units in 2021.
"The RV industry has experienced strong consumer growth over the past 10 years, but the recent soar in consumer interest in RVing driven by the COVID-19 pandemic has led to a marked increase in RV shipments to meet the incredibly strong order activity at the retail level," said RVIA President Craig Kirby. "This new forecast confirms what we have been seeing across the country as people turn to RVs as a way to have the freedom to travel and experience an active outdoor lifestyle while also controlling their environment."
"RV manufacturers and suppliers have seen historic production numbers this summer as we work to meet the increased demand from customers flocking to the RV lifestyle," said Kip Ellis, Patrick Industries Inc.'s executive vice president and chief operating officer and chair of RVIA's Market Information Committee. "As we continue through the rest of this year and into next year, sustained wholesale RV production will be needed to replenish dealer inventories that are at historically low levels."
Patrick Industries is headquartered in Elkhart. About 80 percent of RVs manufactured in North America are made in northern Indiana's Elkhart and LaGrange counties.
ITR Economics also reports that its system of leading economic indicators is rising, creating positive conditions for RV shipments to approach record levels. Supply chain issues and labor tightness are short-term uncertainties that could limit the gains in shipments.
Source: News and Tribune