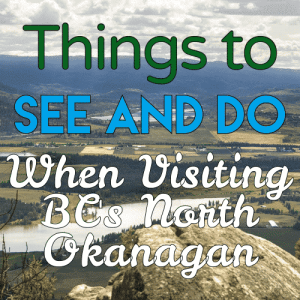 If you live in, or have travelled to, the Okanagan in south central British Columbia, then you know how beautiful a location it is.  In fact, it's so well known that most campgrounds and RV parks are booked solid months before the spring and summer camping season begins.
But there are a few "hidden gems" – campgrounds which may not be as well known – which can offer the same (or superior) amenities and relaxation as some of the larger more well-known campgrounds in the area.  Here are just three of the dozens of private and government run campgrounds and RV resorts found in the North Okanagan area of BC.
In addition, the area offers many different activities.  Whether you like hiking, golf, water sports or museums, there's something for everyone.
Quilakwa RV Park – Operated by the Splatsin First Nation, and located just across the bridge from Enderby, this smaller RV park offers 20 RV spots and more than 30 tenting spots.  Located on the banks of the famous Shuswap river, this park offers 6 full serviced sites and 13 sites with water and power.  They have also recently updated their washroom facilities and offer a small convenience store on site.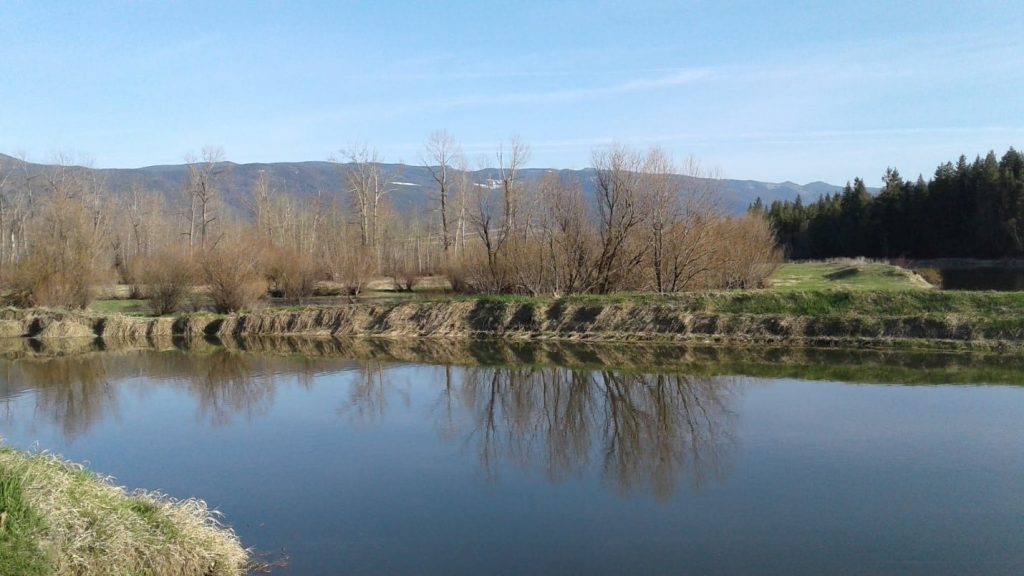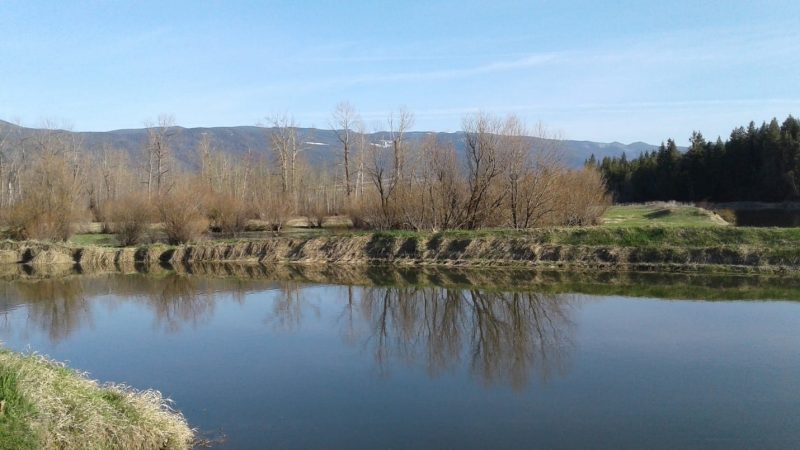 Shuswap Falls RV Resort – If you continue down Mabel Lake Road for about 20 minutes past Quilakwa RV Park (or about 22 kms from Enderby) you will find Shuswap Falls RV Resort.  Many of the sites in the resort are owned by the members of the SFRVC (Shuswap Falls R.V. Club), with some being rented out to RVers. They offer overnight, weekly, monthly and seasonal rentals.  Shuswap Falls RV Resort boasts spacious RV sites with ample room for slides and canopies to open.  They offer full services, with 30-amp power, water and sewer on all their 132 RV Spots.  There are showers/washrooms located in the center of the park and there are several pathways in the park giving you access to the river.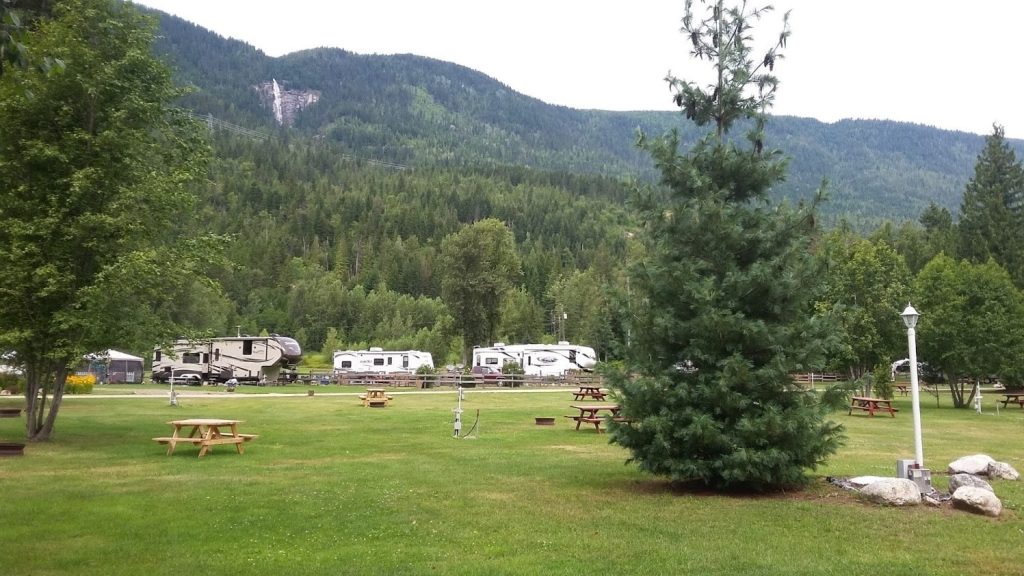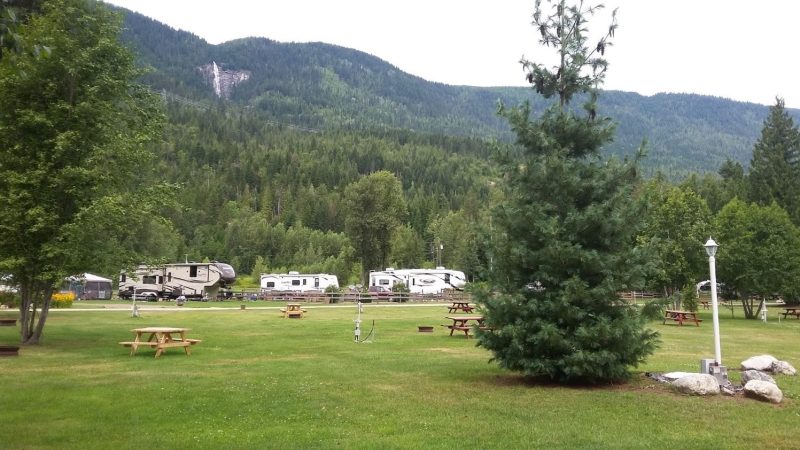 Mabel Lake Resort & Marina – If you travel another 15 km or so down Mabel Lake Road, you end up at Mabel Lake and the Mabel Lake Resort & Marina.  this resort boasts 90 full-service RV spots available for daily, weekly or seasonal camping.  Just steps away from a sandy beach and a surprisingly large marina and boat launch. Mabel Lake Resort also offers a fully stocked store, with liquor sales occurring from May to October, a summertime beach café, and Wi-Fi available on site.  This RV park offers 3 different site sizes, depending on what you are bringing to camp in, supporting rigs up to 44 feet in length.  They even offer tenting and have cabins for rent.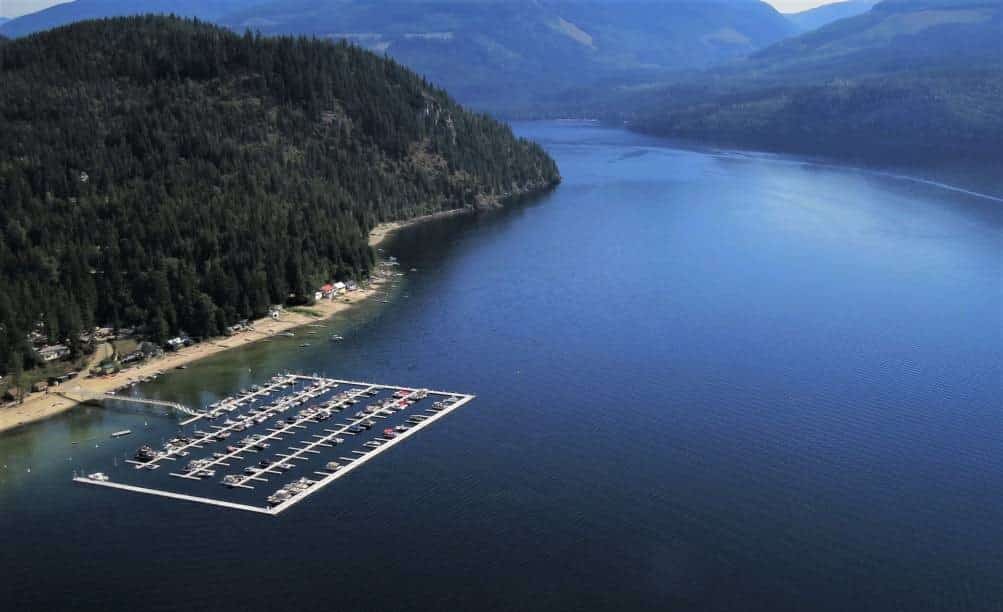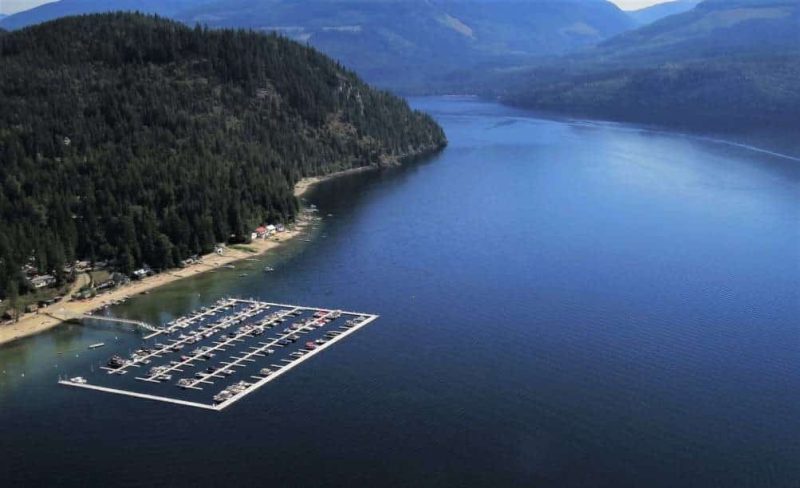 Of course, the big draw with Mabel Lake Resort & Marina is the lake.  But if you wanted a break from water sports then this might be just what you are looking for.
Things to do in the North Okanagan
There are quite a few things to do in and around Enderby while you are visiting the area.
On the outskirts of Enderby, heading south, is the Starlight Drive-in.  It is the only drive-in movie theater in the Okanagan.  Starlight Drive-in opens in May and offers new movies usually with double features.  They have a full concession and are family friendly.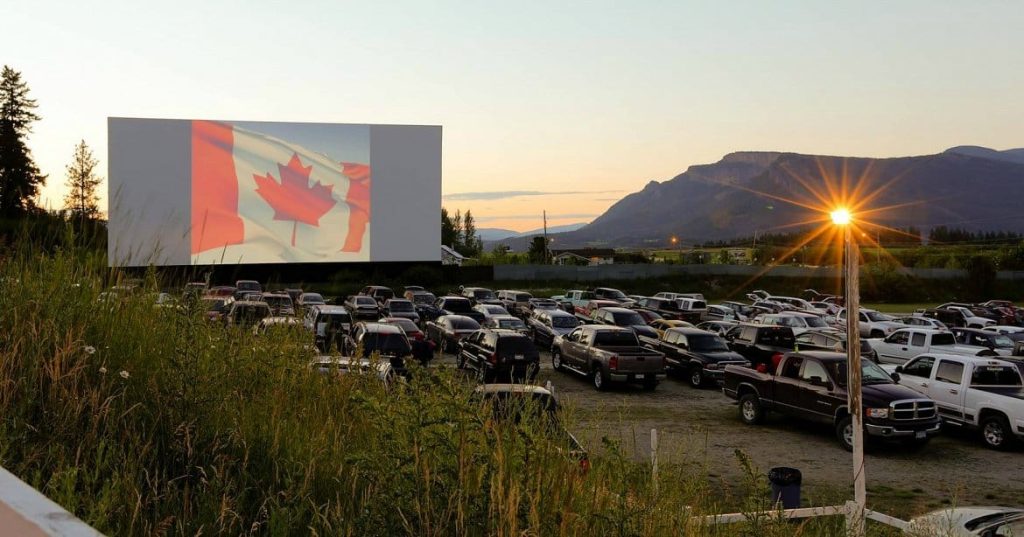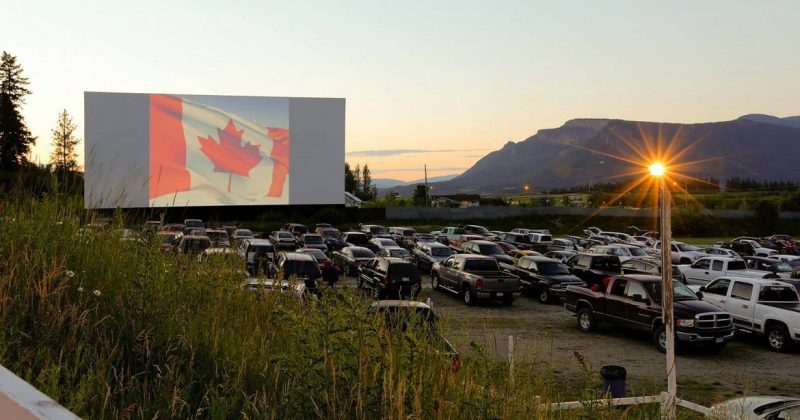 If museums are more your style, there are at least two you can check out.  The Enderby & District Museum is open year-round and located in the City Hall complex.  It features a look at the area's colourful past through changing and permanent displays.
About a 10-minute drive out of town, along Deep Creek Road you will find the Deep Creek Tool Museum.  The extensive collection of tools, engines, household items and equipment date back to the early 1900's.  Herb, the owner, loves taking people on tours and answering all their questions.
If you like hiking, or taking nature walks, why not head over to the Enderby Cliffs?  Follow the signs on Mabel Lake Road just outside Enderby to Enderby Cliffs Provincial Park.  The cliffs can offer quite a workout along their almost 12 ½ km distance so be prepared for a good hike. The trail is good for hiking, nature trips, and bird watching and is best from April until October.
When you are done golfing, you can take advantage of the full-service restaurant, which is open to the public, found in the clubhouse.  They offer a large menu with many of your favorites at good prices.  You can even sit on their large patio overlooking the golf course.
If you are planning a trip to BC's southern interior, why not make a stop in Enderby.  You might be surprised what you will find.
Of course, one of the biggest attractions for locals and tourists alike is tubing down the Shuswap River.  There are many access points along the entire length of the river, from the mouth of the river near Mabel Lake RV Park & Marina, all the way down and through town.
Or, if you prefer a little more action, head up Mabel Lake Road and take a Whitewater rafting trip through the Shookumchuck Rapids with a trained guide.
If golf is more your style, then you will want to check out the Mabel Lake Golf Course.  Designed and built by renowned course architect Les Furber, this par 36, regulation size 9-hole golf course boasts 4 sets of tees with fairways winding through mature forests, natural transition areas, rock walls, ponds and paved cart trails surrounded by a picturesque mountain range.