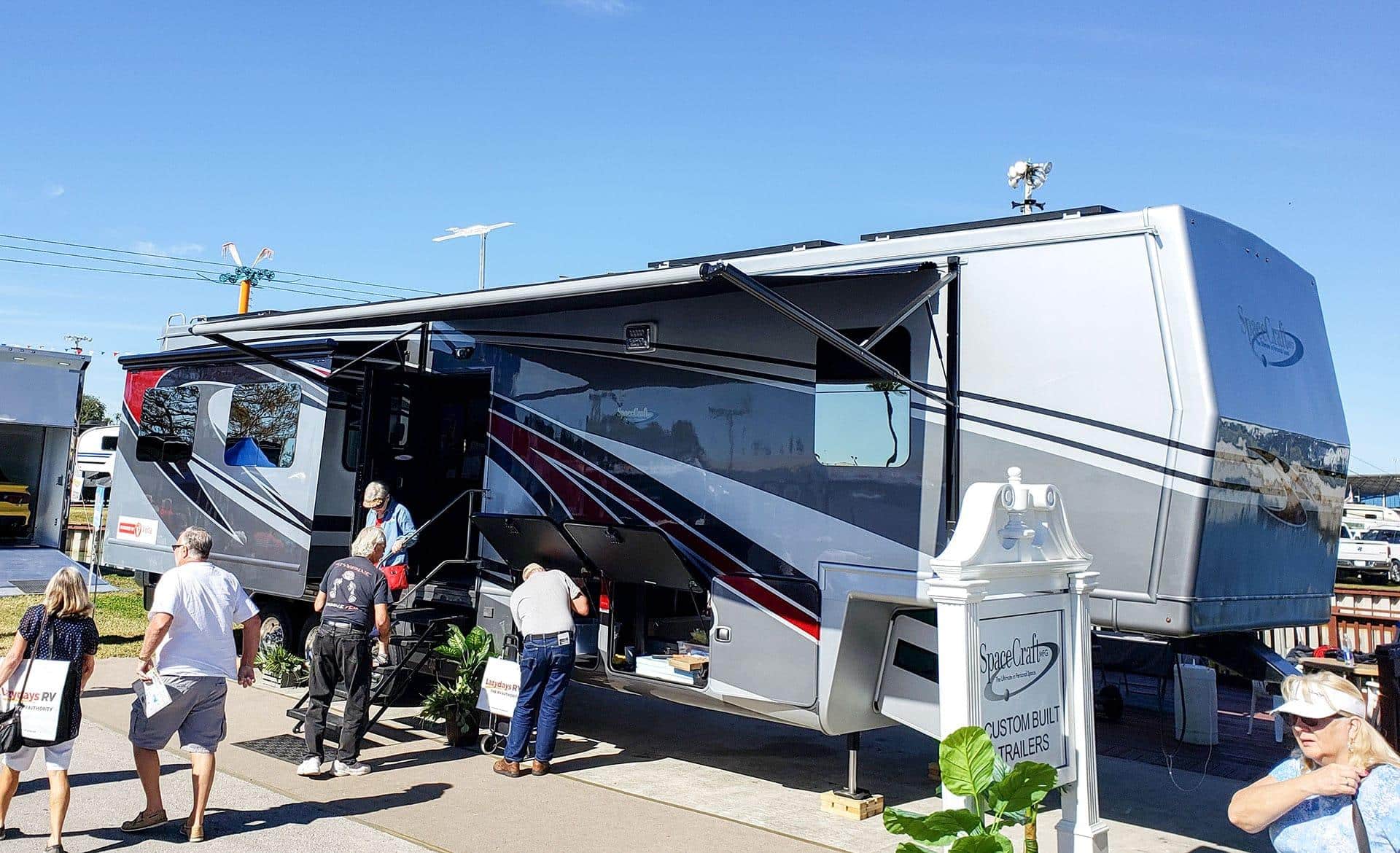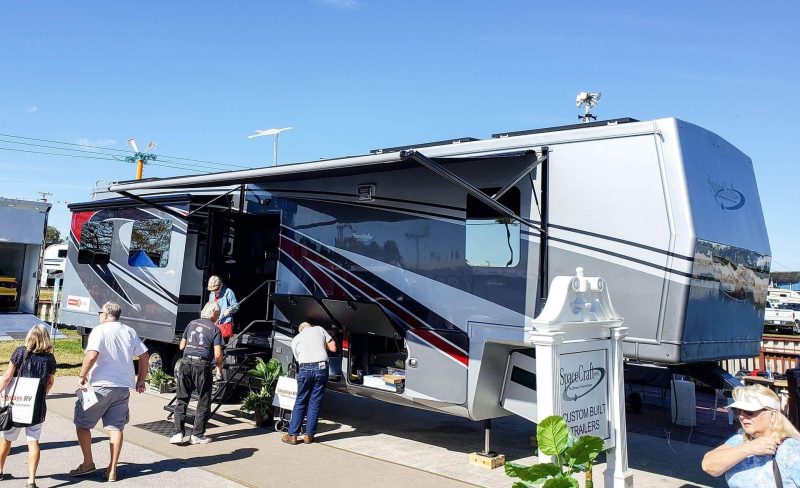 Volta Power Systems has partnered with Space Craft Mfg. to bring the first Fifth Wheel RV featuring an automotive-grade lithium ion system to market. The energy system supplies three times the energy as traditional li-ion systems in less space without the need for a noisy generator.
The 2019 Space Craft is specifically designed to meet increased demand for off-grid capabilities, high comfort and environmental responsibility. The tow vehicle is equipped with Volta's 58V charge supply, enabling users to power the fifth wheel while they tow, and have a fully charged system when they arrive at their destination. Additionally, Volta's roughly 20,000 Watt hour system provides up to 21 hours of run time on a single charge while powering air-conditioning, refrigerator, lighting, entertainment and more simultaneously.
"The new RV system means true freedom from shore power and the ability to explore anywhere without the noise," said Jack Johnson, co-founder of Volta Power Systems "It's also exciting to see our technology implemented alongside other highly sustainable systems."
In addition to the advanced energy system from Volta, the new Space Craft features an advanced shower system by Osys Mobile, partners with Orbital Systems, that cleans and processes water to cut consumption by up to 90%, using technology inspired by NASA for the Mars Mission. This technology allows RVer's to enjoy long showers without worrying about running out of water. The vehicle cuts its footprint further with a 24,000 BTU LG Mini Split air-conditioning system that reduces A/C energy consumption by up to 65% over other technology. And, the RV draws power from the sun with 1,800 watts of solar panels on the roof, furthering its sustainable capabilities.
"Space Craft is leading the RV market with the most innovative and sustainable Fifth Wheel RV on the road today," said Greg Wallman, president of Space Craft. "We're thankful for our partnerships with companies like Volta and Osys to make that a reality."